My new book 'The Art of Divine Selfishness – transform you life, your business & the world by putting YOU first' is available now!  
This book is for you if you want to create a business & life you deeply ADORE, on your own terms, in your own way.
Because to do that, you need to put yourself, your dreams, your wants and needs first. 
When you prioritize yourself you gain access to a rich reservoir of energy and joy that wasn't available before.
This helps you create a business and life you adore without sacrificing or compromising anything!
It's no coincidence I launch this book today, on International Women's Day.
Because the reason most women struggle with living the life of their dreams, on their own terms, in their own way, is that this goes against the messages we receive day in, day out.
Women are still raised & expected to put others first, to bear the brunt of all emotional labor, to please others, and to downplay their power and gifts.
Maybe no one ever said this to your face, but thousands of years of this messaging THAT STILL GOES ON in 99,99999% of all movies, media, books etc. etc. TO THIS DAY has left its mark on all women.
We're all influenced by it to some degree, and it's the reason why so many women find it hard to set boundaries, say no, prioritize themselves and be unapologetically true to themselves. 
I wrote this book to help you change that.
I learned to be Divinely Selfish eons ago and coach women to create businesses and lives they love by becoming more selfish since 2001.
And in this book, you learn EXACTLY how to put yourself first in a way that benefits your life, your business AND the world!
If you purchase the book BEFORE Monday, March 22, you receive a super cool bonus:
Access to the Divinely Selfish Book Club!
You get 6 weeks access to a closed Facebook group where you can ask me questions about the topics in the book; get access to Facebook Lives where I dive deeper into some of the topics in the book, and more! 
(Or choose the Gold Option which gives you access to my brand new program 'Divinely Selfish Queen'! You can read all about it on the order page.)
Order your copy of The Art of Divine Selfishness here!
I hope to see you in the Divinely Selfish Book Club soon!
Love,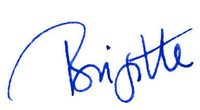 .
.
Want more articles like this automatically delivered to your inbox?
Sign up for weekly(ish) updates below and receive:
⭐️ articles on doing business & life in your own way, in your own terms;
⭐️ behind-the-scenes of my books & business, and 
⭐️ gifts & inspiration I don't share anywhere else.
Enter your email to get FREE weekly (ish) updates on doing business & life YOUR way: