I was never a fan of International Women's Day.
Because I felt (still feel) that it's appalling it's STILL not a given that women and men have equal rights in this world. It's crazy that it's 2021 and humanity STILL hasn't created an inclusive world where ALL belong and have the same basic rights, regardless of gender, color, who you love, etc.
Yet here we are.
It's 2021 and we don't live in the kind of world I think should be normal.
Women are still treated as second rate beings in large parts of the world (even in the 'civilized' western world!); still have to work harder to be seen for their expertise and intelligence; are still judged on how 'kind' they are, how much they put others before themselves and are still harshly judged & bullied over their looks.
BUT.
You don't have to wait for the world to change to claim your space in it.
To free yourself of the expectations others and society (unconsciously) put on you, and you internalized & now put on yourself.
You can free yourself NOW. Without anyone or anything needing to change FIRST. Yes, the world has A LOT of changing to do. BUT your freedom to be yourself & live YOUR life instead of a life others want or expect from you is available to you now.
It's not always easy.
You need courage, you need to say 'no' to others and 'yes' to yourself; you need to set boundaries and yeah, you might ruffle some feathers here and there.
But you can learn that. And you can UNlearn & release the patriarchal bullshit & its effect on you (on all women!).
That's why I wrote my book 'The Art of Divine Selfishness – transform your life, your business & the world by putting YOU first.'
And that's why I decided to launch it on International Women's Day.
What you need to live life on your terms is available to you NOW, regardless of the state of the world, what others expect or want from you or how stupid or woke others are.
Yes, a lot needs to still change in the world. But you don't have to wait for the world or others to change before YOU can change.
My book shows you how to put yourself first in a way that benefits ALL, starting with YOU.
Purchase your copy BEFORE March 22 and get a super cool bonus: access to the Divinely Selfish Book Club!!
Read all about & get access to it here.
Maybe I'll 'see' you in the Divinely Selfish Book Club soon!
Love,
Love,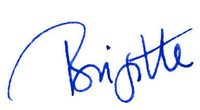 .
.
Want more articles like this automatically delivered to your inbox?
Sign up for weekly(ish) updates below and receive:
⭐️ articles on doing business & life in your own way, in your own terms;
⭐️ behind-the-scenes of my books & business, and 
⭐️ gifts & inspiration I don't share anywhere else.
Enter your email to get FREE weekly (ish) updates on doing business & life YOUR way: