A couple of years ago, after a wonderful vacation in Greece, Arjen and I made a vow:
From then on, we'd live our life as if every day was a holiday.
He was still working in a job when he made that decision.
I already had my own business since forever and consciously created a life for myself that allowed me a TON of freedom.
But it didn't feel like every day was a holiday.
Because that has NOTHING to do with what's on your schedule, and EVERYTHING to do with your state of being and mindset.
On vacations, I'm super relaxed. I don't think about what 'needs' to be done or what I really 'should' do. On the contrary!
I sink deep, deep, DEEP into my inner world. I connect with my heart, my soul, my flow, deep, deep, DEEPER than ever. And I follow what I most want to do in EACH AND EVERY SECOND.
Which, on vacation, is not a whole lot. A little swim, a little walk, a little nap, a lot of reading, and a lot of journaling.
And no, I couldn't do that each and every day.
Which is the immediate limitation people throw at me when I talk about living each day as if it's a holiday.
But the REASON I couldn't do that every day is NOT THAT IT WOULDN'T BE POSSIBLE TO LIVE LIFE THAT WAY.
The reason is that I WOULDN'T WANT TO LIVE LIFE LIKE THAT EVERY DAY.
That vacation routine is something I deeply LOVE for a week—and then I want to DO things again. Not because my mind tells me I should, but because I DESIRE to.
I LOVE to write.
I LOVE to create.
I LOVE to coach.
I love it all!
When I listen to my flow, it ALL gets done: the writing, the creating, the coaching, the napping, the journaling, the reading, the staring at the sky and doing absolutely fuck all-ing.
The BIG difference is this:
When you do something from FLOW, because you naturally feel like it and are drawn to it, it energizes you and makes you feel great. You do it from SOUL.
When you do something from FEAR, because your mind tells you that you really should do something, or else!, it drains you, if only a little. And it sure as hell doesn't make you feel great.
So yes, you CAN live every day like it's a holiday because it has NOTHING to do with what you DO, but everything to do with your mindset and, most importantly, your state of being. Your energy.
The key is this:
Do you act from FLOW and SOUL or do you act from FEAR and SHOULD?
The first makes you feel like you're on holiday (or even better).
The second wears you out.
To following flow and living your absolute BEST life!
(And yes, you can STILL feel bad or stressed. Just like you can on holiday. But overall? MASSIVE life upgrade!)
Love,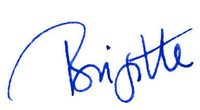 P.S. My book 'The Art of Divine Selfishness – transform your life, your business & the world by putting YOU first' will be available on March 8!
You'll automatically be notified when you can order your copy AND receive a super cool bonus when you purchase it BEFORE Monday, March 22.
You can join The Divinely Selfish Book Club or choose the Gold Option, which gives you access to the book club AND to a BRAND NEW program you will definitely LOVE if you're interested in the topic of the book. 🙂
Stay tuned!
P.S. 2: Want to pursue your true dream right now, and create a business & life you ADORE on your own terms, in your own way?
Want my support you to guide you past pitfalls, cheer you on, and help you break through any and all obstacles that might come in your way?
Want to create a life that feels like you're on holiday every day of the week?
If you're looking for a deeply transformational journey that massively and positively changes your business & life, my 1-1 coaching might be perfect for you.
You can read all about my coaching and apply for a Free Soar Session to see if we're a perfect fit here.
At the end of that call we may or may not end up working together, but you'll definitely walk away with much more clarity on your deepest dream, what keeps you from achieving it, and which steps you can take to break through that now.
No strings, no cost
.
.
Want more articles like this automatically delivered to your inbox?
Sign up for weekly(ish) updates below and receive:
⭐️ articles on doing business & life in your own way, in your own terms;
⭐️ behind-the-scenes of my books & business, and 
⭐️ gifts & inspiration I don't share anywhere else.
Enter your email to get FREE weekly (ish) updates on doing business & life YOUR way: