You want to grow your business and that's great.
But…do you have the SPACE for it? Is your business set up in a way that can handle more clients and sales? Does the way you work and how you spend your time allow for growth?
I realized I need to change some things to make space for expansion.
I noticed it because I felt HUGE resistance when I was coming up with ideas for bonuses for my book launch. Last July, when I launched my book Unmute Your Life, people who bought the book before a certain date could choose between a regular and a VIP option. The regular option offered a couple of master classes. The VIP option included an additional 1-1 session with me.
This option felt completely aligned at the time! I knew offering this VIP option automatically limited the number of people that could purchase it, because I only have so much space for 1-1 sessions. But it felt good.
For the launch of my upcoming book The Art of Divine Selfishness, it does NOT feel good to offer a VIP option that includes something that automatically limits the number of people who can purchase it.
So this time, I go with a different (super cool!!) idea that allows a HUGE amount of people to purchase the Gold option. You'll hear more about it later. For now, I share this as an example to show you how the way you work, what you offer and how you offer it either allows for expansion or keeps you where you are.
Look at your business, your offerings, what you do, how you do it, your boundaries (or lack thereof) and ask yourself:
Can I REALY grow my business this way? Is there space for growth? If I got 10x more clients / sales today, could I handle it? Is my business ready for it?
If your business (or you) isn't ready for growth, that's okay. You can make changes now.
What step can you take today that expands your capacity for growth?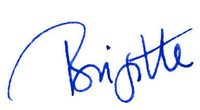 My book 'The Art of Divine Selfishness – transform your life, your business & the world by putting YOU first' is available March 8!
.
.
Want more articles like this automatically delivered to your inbox?
Sign up for weekly(ish) updates below and receive:
⭐️ articles on doing business & life in your own way, in your own terms;
⭐️ behind-the-scenes of my books & business, and 
⭐️ gifts & inspiration I don't share anywhere else.
Enter your email to get FREE weekly (ish) updates on doing business & life YOUR way: