I don't know about you, but I have a tendency to focus more on what's NOT working and what's NOT here yet.
I can easily brush aside successes and things that flow, and quickly think 'yeah, that's all good and well, but THIS thing is still not here! And THAT thing is still not working!'
There's nothing wrong with looking at things you don't want or don't yet have—this can be powerful fuel to birth new dreams and desires.
BUT it's not good when your mainly focus on the 'negatives' because what you focus on, is what you attract more of!
For that reason, I'm practicing (again) to focus on the positive more.
If you feel that you could do more of that, too, here are some journal questions to help you with that.
Write out the answers in your journal every day for the next couple of weeks and notice what changes.
What do you appreciate?
What's already working in your business?
What's already working in your life?
What makes you happy now?
What are you excited about?
What's good about you and what you do?
Where can you already see signs that things are working out for you?
Seriously, journal on this every single day for the next couple of weeks. It will make a HUGE positive difference in your life!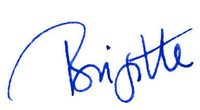 .
One thing that already works well for me is my writing!
One year ago, I had just finished my 2nd book after a 9-year journey to get it done. I had contacted an editor and sent her a sample chapter of my book on February 27, 2020.
Now, a little less than one year later, I'm about to publish my 4th book, The Art of Divine Selfishness – transform your life, your business & the world. It's available on March 8!
I already wrote my 5th and 6th book, too, and am sending these to my editor on March 1 and April 1.
And soon I start writing my 7th book…
That's DEFINITELY an area where everything is flowing and working for me already!!
What's flowing and working for YOU already?
.
.
Want more articles like this automatically delivered to your inbox?
Sign up for weekly(ish) updates below and receive:
⭐️ articles on doing business & life in your own way, in your own terms;
⭐️ behind-the-scenes of my books & business, and 
⭐️ gifts & inspiration I don't share anywhere else.
Enter your email to get FREE weekly (ish) updates on doing business & life YOUR way: