I just started the first round of self-edits of my 5th book. But it didn't feel right. I didn't enjoy it and it felt somehow off.
Many, many years ago I would have pushed through. Don't be a cry baby! You have a deadline and you already waited too long to get started, so just MOVE now!
I know better now. Pushing and forcing never leads to good results. And it feels awful, too!
Instead, I stopped what I was doing and explored what was going on:
#1 Was this the right thing to do in this moment? (Yes.)
#2 What was I thinking / expecting / assuming about this thing I was doing?
I realized I started this task expecting it to be tedious and hard. No wonder I didn't feel like doing it!
So the next thing I did was to shift my mind. I set an intention that self-editing this 5th book would be a joy! It's easy, very doable, and fun! It's wonderful to read this book I wrote almost 2 months ago now. It's been resting so long that I forgot what I wrote. I'm curious to find out what it's like! And I look forward to improving it and making it the best book I can make it.
This conscious intention makes me feel GOOD about self-editing my book. I look forward to doing it! I know I can easily finish editing it myself before I send it to my editor in 2 weeks time.
I'm going back to it now—I only took a little break to share my process when something feels off with you. If you're doing that doesn't feel good, STOP, and check what's going on. Either do something else OR change your mindset, expectations and intentions.
Pushing and forcing kills your creativity and flow.
Don't do it that yourself. There's ALWAYS a way to change your thoughts. There's ALWAYS a way to feel better—if only a little bit—right now.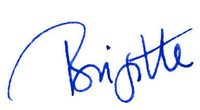 .
.
Yes, I'm working on my 5th book now, but before you can read that, I'm publishing my 4th book first! The Art of Divine Selfishness – transform your life, your business & the world by putting YOU first arrives on Monday, March 8!
.
.
Want more articles like this automatically delivered to your inbox?
Sign up for weekly(ish) updates below!
Enter your email to get FREE weekly (ish) updates on doing business & life YOUR way: