Begin with stripping away the things you DON'T want.
Ruthlessly let them go, one by one.
From delivering a program you no longer love to hanging out with people you don't like to be with: let it go.
Let go of habits that annoy you and of beliefs that no longer work for you.
Stop tolerating things you no longer want and stop settling for less than you truly desire.
Start listening to your intuition and following its guidance more and more.
Start adding more things to your life that you genuinely love and enjoy. Do more of the things you love.
This is how you create a business & life you love, step by step.
For it IS a step by step process!!!
People often think you need to have a crystal clear vision of your ideal dream life before you can start taking steps towards a life you love.
As if that life magically unfolds from one day to the next the moment you know exactly what you want.
That's not how it works.
It starts with stripping away EVERYTHING that's no longer in alignment with your true self, and making decisions and taking actions that are 100% aligned with your true self.
It's not one big leap you take. It's about the actions and decisions you make in each moment of every day.
Be true to who you REALLY are in everything you do, always.
That's how you create a business and life you love and adore.
It's really that simple AND sometimes difficult at the same time. 🙂
What do you want to stop doing or tolerating now?
What do you want to do more of?
Start by answering these questions, and act on the answers that come up.
Rinse and repeat. And watch your life change, slowly but surely.
Enjoy!
Love,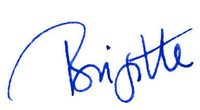 .
Check out my book 'Unmute Your Life – break free from fear & go for what you REALLY want' if you:
Have no clue what you want;
Don't know how to manifest your (big) dream or
You're scared to say YES! to your dreams.
It helps you get clear and realize the life and business of your dreams!
You can read all about & order your copy here..
.
.
Want more articles like this automatically delivered to your inbox?
Sign up for weekly(ish) updates below!
Enter your email to get FREE weekly (ish) updates on doing business & life YOUR way: