I recently journaled about some content I read that resonated deeply with me.
"It resonates so much because it's your own truth reflected back to you," my spirit guide said.
I instantly felt how true this was. Not just for me, but for you, too!
When something deeply resonates with you, this means it's true for you.
It may not be true for others, but it's true for YOU.
When something feels off to you, this usually means it's not true for you.
(Unless you resist the message out of an underlying fear. Always check that to make sure.) It may be true for millions of others, but it's NOT true for YOU.
It's important to be aware of your truths AND to act in alignment with it. When you don't, you make life so much harder for yourself. You have to work harder for your results; you lose a lot of energy by walking a path that isn't yours and most importantly: walking a path that isn't yours NEVER brings you the fulfillment and happiness you seek.
Learn to recognize your truth and act in alignment with it ALWAYS. Even when this means you have to ruffle some feathers or do something that scares you.
You'll always feel like something is missing and something is off when you ignore your truth.
What would you do today if you acted on your deepest guidance and truth?
Do that.
It's the best thing you can do for yourself AND your business.
Love,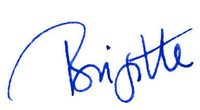 .
.
This is one of the topics I address in my upcoming book 'The Art of Divine Selfishness – transform your life, your business & the world by putting YOU first.'
Expected: March 2021.
You can check out my other books here. 
.
.
Want more articles like this automatically delivered to your inbox?
Sign up for weekly(ish) updates below!
Enter your email to get FREE weekly (ish) updates on doing business & life YOUR way: