NOTHING changes until YOU change first.
Most people know this, but then mistakenly think this means you have to DO things differently.
And yes, that's true BUT…
Your outside reality can ONLY change when you change something on the INSIDE first.
When your energy is different, your beliefs are different, your state of being is different and your level of consciousness is different.
Making changes in your actions ALONE won't get you the different results you desire.
You'll soon give up because until your inner world changes, your outer world stays the same.
Reflect on it:
⭐️ Who do you need to be to create the results and achieve even your biggest goals?
⭐️ How do you need to show up?
⭐️ And what do you need to do differently next?
.
If you find it hard to figure this out on your own, I can help you pinpoint what needs to change in your inner world AND your outer actions.
Apply for a Free Soar Session to explore with me where you're currently in your own way, and how you can break through that. 
We also explore if and how I could support you  1-1 to help you realize your wildest dreams this year.
No strings no costs, and you leave with a clear idea of your next steps to experience your breakthrough, whether we decide to work together or not.
You can read all about a Free Soar Session and apply for a spot here.
Love,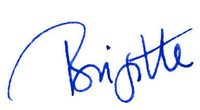 .
.
Want more articles like this automatically delivered to your inbox?
Sign up for weekly(ish) updates below!
Enter your email to get FREE weekly (ish) updates on doing business & life YOUR way: