I've launched more programs and offers than I can remember since I started my business in 2003.
And most of that time?
Launching brought me a TON of stress:
Partly because I was super attached to getting results.
Partly because it triggered fears and doubts.
Partly because I didn't appreciate the launch strategies I saw others use that SO did NOT align with me.
But most of all? It triggered the feeling that how I did it was always WRONG.
Because it's one thing to decide to NOT use launch strategies that don't feel aligned.
But then…what do you do instead?
How do you know what IS perfectly aligned?
And how do you know if it will even WORK?
There's NEVER a guarantee that any strategy or plan will work, mind you – but at least following a specific strategy or plan gives you the ILLUSION of control.
Whereas my 'strategy' always felt like just winging it.
I didn't think things thoroughly through.
And what I DID think through?
I usually changed last minute anyway.
And we all know what happens when you just wing it: it doesn't work!
That's not the way to do business!
And it's definitely not the way to grow your business!
Except…when you're an intuitive, a creative, an artist and/or a soul-based entrepreneur.
Because when you are, you can ONLY blossom when you are true to your intuition, your inspiration, your soul and your flow.
Which often LOOKS like chaos.
And which DEFINITELY feels like you're constantly winging it.
When I gave myself FULL permission to stop making business- and marketing plans a couple of years ago, I ALSO embraced my talent for being true to myself and my soul in EVERYTHING I do – including in growing my business.
I embraced winging it.
It is now, in fact, my official business growth strategy since 2016. 🙂
Since then I do EVERYTHING in my business from soul, from flow, on intuition.
And I share EXACTLY how I do it and, more importantly, how YOU can do this, too, in the online workshop 'Prepare for an amazing 2021 – WITHOUT creating a business plan, setting goals, or 'doing the numbers' tomorrow. (replay available!)
The workshop title pretty accurately sums up what you'll learn in it.
You receive THE key to break free from the stifling business strategies, rules and molds you feel trapped in.
To stop feeling guilty about not doing it right.
To stop wondering what will work for YOU.
And to finally find the way to grow your business that is 100% perfect for YOU.
You can read all about & sign up for this 2-hour workshop for only 47 Euros here.
As you can see it's super affordable AND you receive a super cool bonus*, so there's no reason not to join.
Unless of course, when the way you do business now feels amazingly good, completely aligned with your personality & soul, makes you feel happy & fulfilled, AND brings you the results you crave.
But other than that?
This workshop is for you. 😉
'See' you there?
To being true to you in EVERYTHING you do,
Love,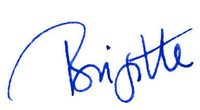 P.S. The super cool bonus you receive is:
A powerful audio healing 'Release 2020 & Open Up to an Amazing 2021'.
This audio healing helps you release the turbulent energies & experiences of 2020 and energetically makes space for an amazing 2021 to come through for you.
All you have to do is relax and listen, and this healing automatically clears out the old and makes space for the new!
Sign up for the workshop & get this amazing bonus as well here.
The workshop'Prepare for an amazing 2021 – WITHOUT creating a business plan, setting goals, or 'doing the numbers' happens live tomorrow, and you'll receive the replay afterwards.
You can (re)listen to it as often and whenever you like!
.
.
Want more articles like this automatically delivered to your inbox?
Sign up for weekly(ish) updates below!
Enter your email to get FREE weekly (ish) updates on doing business & life YOUR way: