I remember sending my very first article to my list back in 2005.
It scared the shit out of me! One of the things I feared was that I'd run out of inspiration. I had ideas for maybe 5 articles, and wondered if I'd have anything to say after that.
Turns out I did. 🙂
Since then, I wrote hundreds (well over a thousand maybe??) of articles, created more online programs and master classes than I can count, published 3 books, sent my 4th book to my editor, am writing books 5 and 6 and book 7 is lined up next.
Not to mention the other 15+ book ideas I have.
Back in 2005, I lived in inspiration scarcity.
I was afraid I'd run out of it and would never be able to find new inspiration again.
Now, I live in an abundance of inspiration. I have MUCH more inspiration than I can EVER use, even if I live until I'm 6000 years old.
Inspiration is ALWAYS there for me, 24/7, and I can tap into it at will.
My perspective on inspiration and expectations around it have completely shifted.
I never worry or wonder if I'll get inspiration, I just KNOW it's ALWAYS there.
(I also don't worry I'll get too much inspiration either—I use what I want and need, write down what I think I may use one day, and that's it.)
I share this with you, because I know more people are scared to run out of inspiration one day. And when they get a great idea, they want to hold onto it instead of use it, for fear they'll reach the end of their inspiration quotum.
I also know many people find it hard to receive inspiration. They have no idea how to tap into it or where to get it when you need it.
What you need to make a similar shift and almost drown in inspiration from now on, are two things:
To USE the inspiration you get. Don't hoard it!
(You don't have to act on ALL the inspiration you receive, but make it a habit to use as much of it as feels good!)
shift your mindset.
To inspire you, here are the 3 main ingredients of my mindset on inspiration:
⭐️ There's an abundance of inspiration floating around me (and everyone) 24/7. It's always THERE. The universe is unlimited, and so is its supply of inspiration.
⭐️ You don't have to think about it or try to will it to come to you. You can ask it to come find you. "Universe, soul, muses, and angels (use whatever term you like), bring me inspiration for….(fill in what kind of inspiration you want.) Cheers, mate!*"
⭐️Expect it to come to you. Trust that it will AND that it ALWAYS arrives at the perfect time. You don't have to know what the perfect time is. Your soul knows.
PRO TIP:
This mindset applies to EVERYTHING you want more of: love, joy, happiness, money…
You can shift your mindset from lack to abundance in EVERY area of your life. After all, the universe is unlimited and so is its supply of whatever you want more of. Everything is energy after all.
(Note to self: remember to apply this mindset to areas where I don't feel super abundant yet…)
Do you feel a lack or an abundance of inspiration?
Any other areas where you feel lack and might apply this mindset to?
To abundance, baby!
Love,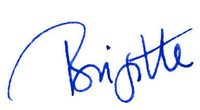 Want more articles like this automatically delivered to your inbox?
Sign up for weekly(ish) updates below!
Enter your email to get FREE weekly (ish) updates on doing business & life YOUR way: