Last week I wanted to finish the freebies for my new book 'The Gap – bridge the space between where you are and where you want to be'.
Every day, I intended to finish them. Every day, I did NOT do it because it didn't feel like the right thing to do that day.
And every day, my rational mind gave me crap over that decision.
Just a little teeny tiny bit, but still… all these little thoughts add up!
It went something like this:
"Well, you still haven't finished it. You could have done it, so why didn't you? You really should do it tomorrow!"
Years ago, more and more negative thoughts would chime in, and I'd end up feeling lousy and down for hours.
Now, i don't let it come that far.
I no longer tolerate bullshit negativity in my mind.
No, I'm not talking about emotional bypassing!! Feelings need to be felt and not suppressed.
But I have zero tolerance for crap, low-level, destructive, whiny, negative voices inside my mind. I cut these thoughts off at the knees. Screw you!
And then, I focus on things that worked well. On things I DID do, on the joy I had, the beauty I saw, the wonderful moments I experienced, the fun I had.
I may not have finished my freebies, stupid voice, but I did this, this and that, laughed my ass of with a friend, made a SUPER delicious dinner and read a super cool book! So there! Screw you! Always helps. 🙂
Next time your mind is messing with you, tell it to shut up and screw those useless negative thoughts.
And shift your focus to something positive instead.
I mean, you can't undo what you did or didn't do, so thinking about what you could or should have done is a total waste of time.
And things you feel you 'should' do?  You either do them or you don't – and you can feel good about either decision.
Love,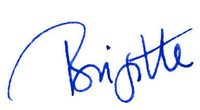 The Gap – bridge the space between where you are and where you want to be' will be published in NOVEMBER!
Sounds far away, but it's almost here.
Stay tuned if you want to learn how to learn how you can manifest your (big) dreams and goals with more ease! 
Oh, and those freebies? I felt inspired to finish them Friday and enjoyed creating them then. Intuition always knows best… 
.
.
Want more articles like this automatically delivered to your inbox?
Sign up for weekly(ish) updates below!
Enter your email to get FREE weekly (ish) updates on doing business & life YOUR way: