Do you ever think about writing a book?
If so, how about writing it this year? (Instead of always dreaming about writing a book but never actually doing it…)
You may think you don't have the time, or you don't know where to start, or it scares you, but none of these reasons need to stop you, because:
You can write a book in as little as 30 minutes per day (I wrote my third and fourth book that way, one in 6 weeks and one in 2 months);
I show exactly you where and how to start AND finish your book in a FREE master class I deliver soon, and
You can overcome your fears of writing a book by getting very clear on what you GAIN when you write it (instead of focus on your doubts and fears).
This is some of what you gain—5 compelling reasons to write your book:
Reason #1: the immense feeling of satisfaction and accomplishment it brings you.
It feels so good to hold your book in your hands. It takes your self-confidence up a couple of notches. And it's an amazing feeling to realize that YOU MADE THIS.
One moment, the book was just an idea, the next, it's an actual physical thing that others can enjoy. How cool is that?
Reason #2: a book establishes you as an expert.   
This is very helpful in your business. When people see you as an expert it makes it easier for them to work with you or purchase something from you.
Reason #3: a book helps you grow your business.
A book gives people the opportunity to get to know you and your work. And when they like what they read, you'll be the first person they come to when they want more!
Your book can function as your business card and a marketing instrument;
And it can bring you publicity opportunities.
Reason #4: a book helps you make a difference.
You only have to write it once, and then it can positively impact people for, well, forever. And it doesn't cost you any extra time! (Besides promoting your book. But that doesn't have to be time consuming.)
Reason #5: a book allows you to offer great value at a super affordable price.
You can offer fantastic value at a price everyone can afford, including people who can't afford your other offers.
And no, you don't have to be afraid that people won't buy your services / programs / products because you gave away too much in your book.
In my first book, Ontdek wat je echt wilt en maak daar je werk van, I describe the EXACT steps I took my clients through to find out what their dream job was. And I know that many career coaches used (perhaps still do) my book to take their clients through this process, too.
But this NEVER led to less clients. On the contrary!
First, because not everyone can work through a book on their own. They need accountability, motivation, encouragement and help to move through sticky points.
And secondly, because when people liked the book, the first person they turned to was me.
To this day, people sometimes inquire if I can help them find out what their dream job is.
Not very often, but hey, for a book that's been written 12 years ago and that hasn't been promoted since…2011, I think, that's not bad, is it?
All of this is possible for YOUR book, too!
So if you ever thought about writing a book….do it now!
There's no time like the present.
AND I currently have two great ways to help you with that.
You can read all about it below.
Love,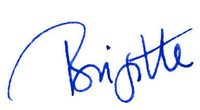 Here are the 2 ways I can help you write your book this year:
#1: If you want to write your book this year, this brand new program is tailor made for you: 
Write Your Non-Fiction Book in 3 Months (in only 30 minutes per day!)
In it, you learn everything you need to write, edit, self-publish and market your book.
And you actually WRITE it this year, too!
I'll write my own 5th book alongside you, and share behind-the-scenes of all the different phases my books are in, so you also learn a TON from how I write, market, publish, edit and launch my books.
We start on October 1!
Want to write your book THIS YEAR?
#2: After my staycation (yep, I'm either sleeping, eating or reading a thriller when you read this) I'm delivering a free masterclass that shows you how to start AND finish your book this year. 
It happens on Thursday, September 24, and there will be a replay for everyone who signed up for it.
You can sign up for it next week, so keep an eye on my upcoming emails if you're interested!
My free master classes are always chock full of inspiration and valuable (and actionable!) content, so you don't want to miss this one if you have plans to write a book!
Not on my ezine list yet? Sign up below for weekly-ish articles AND to automatically receive an email when you can sign up for this free masterclass
Enter your email to get FREE weekly (ish) updates on doing business & life YOUR way: