It was December 2019.
I read that Stephen King always works on multiple writing projects. Something in me woke up with a jolt. OMG! How cool is that!
I deeply resonated with the idea of working on several writing projects, and knew this resonance told me something about my own path: I'd be doing this too some day!
But I was still working on my book Unmute Your Life, so it felt like something that would happen in the far, far future.
March 2020.
I read a bio from a bestselling author and read that she always works on multiple books at the same time. There it was again! But it still felt like something I'd do in the far, FAR future.
June 2020.
Unmute Your Life was finished and sent to the designer. I could start writing my third book now, I thought. That felt good, so I looked for the notes I already made for that book. And found the notes I made in 2011 for another book as well ….
I hesitated for a moment: was this really the right time to start writing a new book? To start writing TWO new books?
But then I remembered the excitement I felt in December and March. I knewthis excitement was a jolt of recognition, a knowing I'd be doing that too some day!
I realized: some day is NOW.
I already KNOW I'll be working on multiple books at the same time one day. And here I was, with inspiration for two books wondering if maybe, I could start working on both of them?
There was no maybe about this.
Of course I had to do this! Why wait? For what?
It felt scary at first, but I bit the bullet and said YES! to both books.
September 2020.
The two books I started this summer are finished*. One will be published in October and the other in March. I'm starting my 5th (and possibly 6th) book in October**.
I'm working on multiple books at the same time since June and it stays that way in the foreseeable future.
Some day is NOW.
What I thought was the far, far future is NOW. And I LOVE every second of it because every cell in my body tells me that THIS IS WHAT I'M BORN FOR AND WHAT I'VE BEEN WORKING TOWARDS AND BEEN PREPARED FOR SINCE….the day I was born, really.
It's a lot of work. But it doesn't feel like work. It's what I'm called to do and I'm doing it.
The feeling of fulfillment and meaning that brings is hard to put into words.
You have to experience for it yourself to really GET it.
And you can!!!
If you pay attention to those jolts of excitement and recognition.
When you take them seriously and ACT on them as well.
What is it YOU know you will do someday?
What is it you dream of that feels like something for the far, far future?
What if some day is NOW?
What if you said yes to it NOW?
What exactly are you waiting for?
Decide that some day is today.
Say YES to whatever calls you now. There's no reason to wait.
If it calls you now…..why not do it now?
And it not now…when?
Your future calls you.
Will you say yes to it?
Love,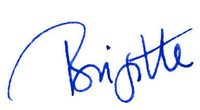 * My third book The Gap – bridge the space between where you are and where you want to be will be published in October/November.
My fourth book The Art of Divine Selfishness – transform your life, your business & the world by putting YOU first will be published in March 2021.
** On October 1, my brand-new program Write Your Non-Fiction Book in 3 Months (in only 30 minutes per day!) starts.
In it, I teach you all you need to know about writing, editing, marketing and self-publishing your book.
And you will of course WRITE IT THIS YEAR!
I'm writing my fifth (and maaayyyybe my sixth) book alongside you in the program.
(And will share lots of behind the scenes of all my books and the various phases and stages they're in.
You'll learn so much just from seeing that!)
Ready to say YES! to your book and write it THIS YEAR?
.
Want more articles like this automatically delivered to your inbox?
Sign up for weekly(ish) updates below!
Enter your email to get FREE weekly (ish) updates on doing business & life YOUR way: