Time. How often do you feel you don't have enough of it?
The idea that you don't have enough time kills many dreams and projects before they're even started.
But…when an inspired idea comes to you, is the moment you have the time for it. Even when you think you don't.
When you follow your inspiration & intuition, time seems to bend and fold itself around you and somehow, you get things done without knowing how it could happen so quickly. Issues disappear, problems magically solve themselves, and things you thought had to be done are suddenly no longer necessary.
Yes, you can have more things to do than you have time for.
AND….you can still somehow get it done without overworking yourself.
How?
By saying YES!! to your soul, your dreams, and the inspiration that calls you now.
By saying NO!!!!! to everything that doesn't truly matter, doesn't feed your soul, doesn't need to be done (be honest…) and doesn't need to be done by YOU (dare to say NO and set boundaries!).
And most of all, by changing your perspective on time and what you think is possible.
"I have all the time in the world."
Play with that mantra, and see what happens!
***
Quote from the book: Unmute Your Life – break free from fear & go for what you REALLY want 
***
Want to write your own book this year?
But think you don't have to time for it?
You can write it in only 30 minutes per day!
Join me in Write Your Non-Fiction Book in 3 Months (in only 30 minutes per day!) and I teach you how!
(And I write my fifth book alongside you during the program!)
Love,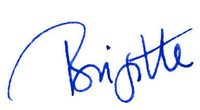 .
Want more articles like this automatically delivered to your inbox?
Sign up for weekly(ish) updates below!
Enter your email to get FREE weekly (ish) updates on doing business & life YOUR way: