Florien van Basten Batenburg interviewed me for her podcast recently, and the result is super inspiring!
If I do say so myself.
But seriously: it rocks! 🙂
Here's just some of what we talked about:
Money convictions that block women from making the amount of money they want;
How scarcity thinking gets in the way of success;
Why being afraid of their own power holds women back;
What's needed to take a new (and scary) step; 
How to feed your dreams instead of your fears;
The first step to take when feeling stuck;
And much more.
We also talked about Queen Maxima.
Florien brought her up as a great role model for women, but I disagree.
You can hear why on the podcast. 
Love,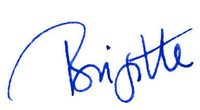 .
Want more articles like this automatically delivered to your inbox?
Sign up for weekly(ish) updates below!
Enter your email to get FREE weekly (ish) updates on doing business & life YOUR way: