Last Thursday, inspiration hit. My intuition told me to start my writing program on October 1.
For a moment it felt exciting! Fun!! Let's do this!
Then, my mind kicked in. "That's impossible. You have no time! You have a million other things to do; deadlines for two books AND you're taking 2 weeks off in September. How could you manage?! It's not possible!!"
But underneath that chatter I felt a deep down knowing this was something I had to do….and I said YES!
𝗬𝗲𝘀 𝘁𝗼 𝘁𝗵𝗲 𝗶𝗻𝘀𝗽𝗶𝗿𝗮𝘁𝗶𝗼𝗻, 𝘆𝗲𝘀 𝘁𝗼 𝗺𝘆 𝗦𝗢𝗨𝗟.
The moment I said YES, more inspiration flowed and I acted on all of it. Two hours later, I had the title; an outline of the content; a rough draft of the sales copy; posted about it on Social Media and 4 people interested in learning more about the program…
Two days later I welcomed the first three participants and two more are seriously considering it (that I know of…).
That's the power of following your inspiration when it hits and riding the wave of momentum.
𝗧𝗵𝗲 𝘂𝗻𝗶𝘃𝗲𝗿𝘀𝗲, 𝘆𝗼𝘂𝗿 𝘀𝗼𝘂𝗹, 𝗱𝗼𝗻'𝘁 𝗯𝗿𝗶𝗻𝗴 𝘆𝗼𝘂 𝗮 𝗴𝗿𝗲𝗮𝘁 𝗶𝗱𝗲𝗮 𝘁𝗼 𝗶𝗺𝗽𝗹𝗲𝗺𝗲𝗻𝘁 𝟯 𝘆𝗲𝗮𝗿𝘀, 𝟯 𝗺𝗼𝗻𝘁𝗵𝘀, 𝗼𝗿 𝗲𝘃𝗲𝗻 𝟯 𝗱𝗮𝘆𝘀 𝗳𝗿𝗼𝗺 𝗻𝗼𝘄.
They bring you an idea in the moment that is the BEST moment for it. And regardless of how ready you feel…they moment an idea hits, is the moment you're ready for it…
What idea can YOU act on now?
Love,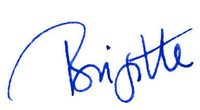 If your idea is to write a book, but you don't know how, you think you don't have the time, or it scares you, come join me in my brand new program:
𝗪𝗿𝗶𝘁𝗲 𝗬𝗼𝘂𝗿 𝗡𝗼𝗻-𝗙𝗶𝗰𝘁𝗶𝗼𝗻 𝗕𝗼𝗼𝗸 𝗶𝗻 𝟯 𝗺𝗼𝗻𝘁𝗵𝘀 (𝗶𝗻 𝗼𝗻𝗹𝘆 𝟯𝟬 𝗺𝗶𝗻𝘂𝘁𝗲𝘀 𝗽𝗲𝗿 𝗱𝗮𝘆!)
We start Oct 1 so your book is done THIS YEAR!
Learn the easiest & best way to write, publish, market and edit your book; how to use it to grow your business; and more!
Enter your email to get FREE weekly (ish) updates on doing business & life YOUR way: