(You can read part 1 of the story here.)
——-
The notes reappeared as mysteriously as they once disappeared.
I didn't understand how that was possible but didn't care. I had a book to write!
But my excitement about the book quickly faded.
This was crap! It wasn't half as interesting as I remembered it. It wasn't interesting at all!
I was about to stop writing it when my intuition stepped in and told me LOUD and CLEAR to finish it!
And since I long made it a habit to listen to my intuition, I kept on writing. What the hell, I thought. Maybe I can give it away as a free e-book at the end if I don't publish it.
I quickly let go of that idea, too. I didn't think the book was good enough to do ANYTHING with it.
I didn't understand why my intuition wanted me to finish the book, but I obeyed anyway.
It wasn't a big book and writing it went super smoothly. I figured I could always throw it away at the end. Why not? Not that I understood why my intuition would want me to write a book only to throw it away, but I've learned not to question its wisdom, so I kept going.
After a couple of weeks, the book was done.
I put it aside for two weeks and came back to it with fresh eyes.  I still thought the book was crap and I was all set to throw it away. 
I started reading it with pretty low expectations…
After a couple of pages, I was VERY surprised. It wasn't half bad. It was actually….pretty good!
I'd talked about the book with a couple of people by then, too, and they all resonated with it. That surprised me, as well!
I decided to publish the book after all.
I'm almost getting it back from my editor after the first round of edits as we speak. I'm glad I listened to my intuition and finished the book, even though my mind told me to drop it and write something else instead!
The Gap – bridge the space between where you are and where you want to be will be published in October/November of this year, so you need a bit more patience if you'd like to read it 🙂
You'll hear more about the book between then and now.
And if you feel the itch to write your own book this year, too, check out my brand-new program Write Your Non-Fiction Book in 3 Months (in only 30 minutes per day!) below.
It contains everything you need to know to write, market, edit and publish your book (and how you can use it to grow your business).
Come join me if you want to finish your book, get my support plus all the information you need to get it done and published, AND don't want to spend dozens of hours scraping together all that information yourself.
I'd love to support you!
Love,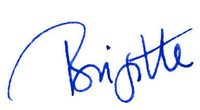 I start something super cool on October 1!
The brand new program: 
Write Your Non-Fiction Book in 3 Months (in only 30 minutes per day!)
I'll write my 5th (and maybe also 6th…) book alongside you and show you everything you need to know about writing, editing, marketing, publishing, and all kinds of other stuff you need to know about writing, publishing and selling your book.
The doors just opened, and several people already said YES! to it. Or, to be more precise: they said YES! to their BOOK and decided to join my program to make sure they know what to do, and don't have to spend countless hours figuring out everything on their own.
(And have me by their side for support so they don't get stuck and actually get their book done in 3 months in the easiest possible way.)
Want to join us, too?
Want to finish your book THIS YEAR?
And when you sign up this week, you get a nice discount as well 🙂
Enter your email to get FREE weekly (ish) updates on doing business & life YOUR way: