It was August 2011.
An idea for a book came to me. I scribbled it down and added some ideas for topics to be included in the book. It was a complete book outline right there. All I had to do was write it!
But my attention was focused on quitting my Dutch business and building a new global business next.
So I put those notes in a binder with several other book ideas, and forgot about it.
A couple of years later the business was up and running, and I'd been working on my book Unmute Your Life for a while now – I just finished the third version of it, but it still didn't feel like the right book.
I was getting frustrated and I thought, why don't I write that book The Gap instead? I outlined it already, so all I have to do is write it!
I looked through my binder with book ideas and….NO NOTES. It was filled with ideas for other books, but The Gap? Wasn't in there. I tried to remember what the book was about, but nothing came to me. So I left it at that.
Two years later I searched for those notes again.
I was tired of wrestling with a book (Unmute Your Life) that wasn't ready to be birthed yet, so I wanted to write The Gap instead. I looked EVERYWHERE but again, NO NOTES.
Fast forward to June 2020.
Unmute Your Life was FINALLY finished, so I figured I'd start to write the second book in the Art of Divine Selfishness series. (Unmute Your Life is the first one). I'd made notes for that book already, so I picked up the binder with book ideas to get them.
And what do you know….the original 2011 notes for The Gap where in that binder! On top, instantly visible when you opened it! Directly on top of the notes for The Art of Divine Selfishness!
How….WTF?!
So I decided to write two books at the same time: The Gap and The Art of Divine Selfishness. They're both finished now. The Gap will be published in Oct/Nov, and the other one in March.
BUT…when I wrote The Gap, I didn't think I'd publish it.
I thought I'd throw it away at the end.
Obviously, I didn't 🙂
I'll share why the book almost died tomorrow…
and in the meantime, check out something super cool I have for you below!
To unexpected twists and turns,
Love,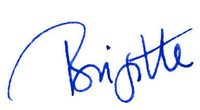 I start something super cool on October 1!
The brand new program: 
Write Your Non-Fiction Book in 3 Months (in only 30 minutes per day!)
Wanna join me and finish your book THIS YEAR?!
I'll write my 5th (and maybe also 6th…) book along side you, and teach you everything you need to know about writing, editing, marketing, publishing, and all kinds of other stuff you need to know about writing, publishing and selling your book.
The doors just opened and two people already said YES! to it.
Or, to be more precise: they said YES! to their BOOK, and decided to join my program to make sure they know what to do, and don't have to spend countless hours figuring out everything on their own.
(And have me by their side for support so they don't get stuck and actually get their book done in 3 months in the easiest possible way.)
And when you sign up this week, you get a nice discount as well 🙂
Enter your email to get FREE weekly (ish) updates on doing business & life YOUR way: