Most people I talk to want to live their full potential and dreams.
Because they want to make the most of their lives and their businesses. Because they feel more is possible for them, and there's something they ache to express and bring into this world.
Some take action on that desire and immediately reap the rewards from it:
They feel more excitement, their life feels brighter, their eyes sparkle. And the flow and results in their businesses follow soon (if not instantly, too.)
Some don't take action on that desire, which is always for one of these two reasons:
#1 It scares them too much,
and/or
#2 They think living up to their full potential is something they can do in the future, but not just yet. They think other things need to happen first, like being clear on their vision for their business / the kids need to be older / their partner needs to be on board / they need to feel more secure about themselves or experience fewer fears / they need more money, etc.
But living up to your full potential is NOT something you can do in the future, it's something you can ONLY DO NOW.
If you're too scared to live up to your full potential now, you'll ALSO be too scared to do it once you DO know your vision, your kids grew up, the mortgage is paid off and your husband is on board—or whatever the reason was you thought you had to wait.
Because what living up to your full potential and dreams really means is this:
To do today what calls you today, even when it scares you. To choose your dreams and what you want over your fears and what you're trying to avoid, every single day. To do that thing you KNOW will make a big, positive difference for you, even when it scares you. To listen to your heart and desires and ACT on them, every day, even when it makes you feel uncomfortable and triggers a slew of doubts and fears.
THAT'S what living up to your full potential requires.
THAT'S what it takes to reach those goals that feel so big and soooo good.
THAT'S what it takes to fulfill your truest, deepest dreams.
THAT'S what it takes to fully LIVE.
You can start doing that TODAY.
There's nothing to wait for. The only one you're waiting for is YOU.
If you want to change your business or life, want to express what you feel stir inside you and (finally) honor the desires and dreams that have been calling you, the BEST and ONLY moment to take action on that is NOW.
Waiting won't make any difference.
You'll only feel unsatisfied longer.
If you're scared today, you'll still be scared a week, a year, a lifetime from now.
So why wait?
Decide what you choose to live: your dreams? Or your fears?
The choice is yours and has nothing to do with anything or anyone around you.
What do you choose?
To living your dreams now instead of waiting for someday
(which we all know never arrives),
Love,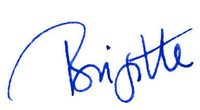 P.S.: Not sure how to move past your obstacles and fears?
My FREE master class 'How to break through any obstacle and fear' is exactly what you need!
What you'll learn in this master class:
What NOT to do if you want to break through an obstacle of fear (which is something EVERYONE does – now you know what it is, YOU can avoid it!);
The most important thing to do to move through any fear;
The #1 key to move through ANY obstacle;
The top-3 obstacles people encounter when they want to realize their dreams & goals, and
A powerful antidote to each of these obstacles.
At the end, you can ask me your questions. 
This call is happening on August 13. A replay is available afterwards, and you need to register to automatically receive it.
Register for this FREE master class on breaking through obstacles & fears here.
.
.
Want more articles like this automatically delivered to your inbox?
Sign up for weekly(ish) updates below!
Enter your email to get FREE weekly (ish) updates on doing business & life YOUR way: