Everyone has a TRUE dream for their business and life. 
And yes, that includes YOU 🙂
You may not know what it looks like, you may doubt if you can ever accomplish it, or it may scare the crap out of you (as my own true dream did many years ago.)
But you HAVE a true dream…
Something that sets you on fire and makes you sparkle.
Something that gives meaning and purpose to your life, and makes you feel like you're doing what you're meant to do (without even knowing what that means exactly, 'doing what you're mean to do'. But you feel it when you are and you definitely feel it when you're not!)
But HOW do you uncover your true dream?
What does it take?
How do you get to that place of meaning and joy?
The first step is to open your mind to the possibility that you have a true dream, a calling, a purpose, too.
To get curious about what it might be. To get excited about uncovering it—if only a little bit 🙂
The second step is to sign up for my FREE master class: How to Uncover Your TRUE Dream For Your Business & Life
What you'll learn in this master class:
A crucial thing to do (or rather: NOT do) to make sure what you REALLY want has the chance to even come to the surface;
A super helpful tool that helps you get clarity on your dream (even when you have NO clue yet);
What you should ignore and NOT think about AT ALL (this is what stops most people from getting clarity on their true dreams);
A simple yet powerful exercise to dig deep into your desires;
The side-effect of uncovering your dreams (you need to know this to make sure you won't give up on your dream or yourself!).
At the end, you can ask me your questions.
This call is happening on August 6. A replay is available afterwards, and you need to register to automatically receive it. (If you read this after August 6? Sign up anyway, and you'll receive the replay in your inbox within a couple of minutes!)
You can register for this FREE master class on uncovering your TRUE dream here.
To finding and living your dreams,
Love,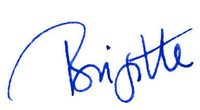 P.S.: Already know your true dream, but it triggers fears, doubts or other obstacles?
And you don't know how to move through them?
Check out the second free master class I'm delivering next week!
You can read all about it and register for it here.
(If you read this after August 13? Sign up anyway, and you'll receive the replay in your inbox within a couple of minutes!)
*************
Want more articles like this automatically delivered to your inbox?
Sign up for weekly(ish) updates below!
Enter your email to get FREE weekly (ish) updates on doing business & life YOUR way: