One of the things I include in my private coaching is unlimited email coaching.
I want my clients to feel they're completely taken care of during our coach-time and never have to wait for our next call before they can ask me anything. Nor do I want them to struggle alone when I can get them back on track in a couple of minutes.
And what I ALWAYS have to do, is encourage them to actually make use of the unlimited email coaching.
Because here's what happens for most of them. They:
Feel they can't ask so much;
Are afraid they're a burden or bother me;
Worry what I will think of them when they email again;
Fear they're too much.
The overwhelming majority of women are afraid they're too much or ask for too much—even when they PAID me to coach them and the unlimited email coaching is included in their coaching package.
Chances are this is true for you, too.
So take a moment to reflect on this:
Do you sometimes feel that you're too much or ask for too much?
How does this show up in your business/life?
How does this negatively impact your business/life?
When you're afraid you're too much and have trouble asking for what you want and need, this definitely hurts your business.
It makes it harder to charge good fees, make yourself visible, and sell well in general.
Remember:
You're not too much.
It's okay to ask for what you want and need. You may not get it, but if you don't ask you won't get it for sure!
What would be different in your business and life when you let go of the fear that you're too much or you ask for too much?
To allowing yourself to take up your space,
Love,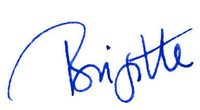 P.S.: Ready to get clear on the next level, your TRUE dream, for your business and life—and make it real?
Need support to break through your ceiling and shave off loads of time trying to bust through your limits yourself?
I have a couple of openings for 1-1 clients.
You can read more and apply for a free call with me to see if we're a perfect match here.
.
.
Want more articles like this automatically delivered to your inbox?
Sign up for weekly(ish) updates below!
Enter your email to get FREE weekly (ish) updates on doing business & life YOUR way: