(That expert would be me: a born hermit whose middle name is Social Distancing and who loves people – in moderation :-)) )
So let's dive in, shall we?
With the two main things that happen when you don't go out (and don't hide behind a ton of busyness):
#1 You get intimately acquainted with someone you might not have been that close to for a while: YOU.
(And perhaps also your partner and/or kids, but let's focus on the one person many people spend quite some time running away from.)
And
#2 When there's not that much left to DO you have little choice but to BE.
Both are super scary for most people. I suspect it might even be the main reason our world is so fucked up to begin with.
I don't know what else Blaise Pascal said, and he might have been a wife-beating racist for all I know – but he hit the nail right on the head when he said this:
"All of humanity's problems stem from man's inability to sit quietly in a room alone."
And now, this is exactly what people are forced to do.
Well, after they're done busying themselves in and around the house and there's nothing interesting left to watch on Netflix anymore.
So then what do you dooooo????? How do you handle being in your own company? And how do you not go crazy?
There's only one solution.
Well, perhaps more, but by far the healthiest solution is this:
Finally take the time to get to know yourself and what's going on inside you.
Yes, it can be difficult at first. Boredom might come up. But also what you fear, what you doubt, what you're not that happy with – and perhaps haven't been for quite some time.
This is your chance to NOT run away from that, but look it in the eye instead.
And being the avid journaler that I am, I'm giving you 3 journal prompts that help you direct your otherwise unfocused ball of thoughts.
Write them out or let your mind roll around each question.
Be curious. There are no right or wrong answers. Just open yourself for YOU. For thoughts, answers, insights and ideas you never knew were there. You might surprise yourself in the best of ways.
And NO judging or criticizing of your thoughts or emotions. It's all just information. Information you can use to live and work more and more in alignment with who you TRULY are – instead of who you're conditioned to be.
Here goes:
Journal question #1: If you look at the essence of who you are, underneath your roles, your work, your status or your ego:
Who are you? Who are you really?
What 3 words describe your essence best?
And how can you live more in alignment with it?
Journal question #2: What do you desire most in your life? In your business or work? In your relationships?
If EVERY area of your life was ideal and perfect, what would it look like?
What needs to change to make your actual life/work/business/relationships look more like that ideal picture? (Hint: focus on what YOU can do to change that – not on what you feel others should do or how they should be. You have no control over them, but you DO control you.)
Journal question #3: What does your highest vision for your life look like?
What does your highest vision for the world look like?
How can you live up to these visions more?
If you're not used to turn inwards or pay attention to what you feel, it might not be easy to come up with answers.
That's OK. The answers WILL come. If not today, then later.
Don't force yourself to find answers, stat. Just observe what happens.
Be as interested in yourself as you would be in a brand new, exciting love interest.
Grab this opportunity to turn inwards and ask yourself these questions.
 It will benefit you greatly in the short run (it gives you something constructive to think about instead of letting your mind drift off into worry and fear) and in the long run (the answers reveal what changes you and your life are ready for – and implementing these changes will bring you more happiness and fulfillment for sure.)
Happy journaling!
Love,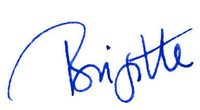 P.S.: Ready to take this opportunity to turn your business and life around and finally go for your TRUE dreams? (Instead of settling for what you think you can get?)
Work with me 1-1 and build the business and life you're meant to live.
Read all about and apply for a spot here. 
P.P.S. And don't forget to join my upcoming FREE call Thrive Through Chaos & Change, that shows you how to not only navigate these interesting times but make the best and most of it, too.
(replay available for everyone who signs up but can't be there live.)
*************
Want more articles like this automatically delivered to your inbox?
AND receive additional tips, inspiration & occasional gifts that I don't share anywhere else?
Sign up for weekly(ish) updates below!
Enter your email to get FREE weekly (ish) updates on doing business & life YOUR way: