About six thousand years ago, I was still in the spiritual closet. I didn't openly talk about intuition or any woowoo stuff.
As a result, I worked with 2 types of clients: those who were completely open to intuition & all things spiritual. And those who weren't.
For a while, that was fine.
I wasn't an experienced coach yet, so coaching on a mainly mental level was absolutely satisfying for both me & my clients.
For me, because I loved to coach and practice my skills.
For my clients, because they got the results they craved.
But after a while, I noticed that I was no longer happy coaching without consciously & openly including the soul & energy level.
I started to dislike it.
My clients were still happy: they got their results.
But I no longer felt fulfilled with these coaching sessions.
It felt shallow. Not deep enough. I could only take them so far and could only address so much before we reached the plateau of what was possible with/for this client.
I felt bored & unsatisfied.
I was operating on my level of competence …. but NOT in my zone of genius.
The moment I became consciously aware of all this, I immediately did 2 things:
I came out of the spiritual closet. I owned that part of me, and no longer kept it hidden.
I STOPPED working with people who weren't open to spirituality & intuition.
The moral of this story?
NO ONE BENEFITS WHEN YOU WORK WITH PEOPLE YOU DON'T 100% LOOOOOVE TO WORK WITH, FOR WHATEVER REASON.
You aren't operating in your zone of genius – you can't go beyond mere competence with people who aren't a 100% match. Which leaves you unhappy & unfulfilled.
And your clients don't get the best of you – so they lose, too.
They can still get results & be happy!
But they WILL get better results with someone who operates at their highest level of mastery.
And that's not you.
Who are you still working with you can't go ALL IN with – for whatever reason?
Who do you no longer looooove to work with?
What type of work do you no longer love?
STOP IT.
Everyone benefits when you do.
Love,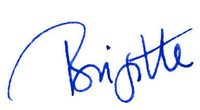 Want more articles like this automatically delivered to your inbox?
AND receive additional tips, inspiration & occasional gifts that I don't share anywhere else?
Sign up for weekly(ish) updates below!
Enter your email to get FREE weekly (ish) updates on doing business & life YOUR way: