Yesterday and today I had some wonderful coaching calls with the most amazing, beautiful clients.
And after each call I could deeply feel:
DAMN – I'm good at what I do.
The perfect words find their way through me at the perfect time.
I know exactly what needs to be said or addressed to help someone move forward and break through to a next level, a new phase.
I just KNOW what needs to be healed or what we need to dive into some more.
I lovingly call people on their shit or confront them with something they might not want to hear, but absolutely need to hear for their growth.
No, I'm not boasting or inflating my ego here.
(If it sounds like that to you, it's more about what this post triggers in you than about what I wrote.)
I'm simply owning what I'm super damn good at:
The mastery I acquired by coaching for almost two decades, and constantly honing my craft & skills.
And one thing most of my clients (and SO many women in general) have an issue with, is this:
To recognize what you're good at. And to fully & wholeheartedly OWN that – instead of downplaying it, minimizing it, or hide if because you don't want to seem arrogant.
But you don't do yourself any favors by making yourself smaller.
It's good to know what you're not good at – but it's equally important to know & honor your brilliance!
This post is an invitation for you:
For YOU to shine a light on your talents & gifts. To recognize the value of your work. To FULLY embrace your brilliance. And to unapologetically OWN that.
And here's the second part of my invitation – or perhaps it's more of a dare:
Post something on Social Media that YOU are SUPER damn good at. Own it, claim it, write it down with confidence WITHOUT minimizing or downplaying it.
I went first – and now I dare you to go next 🙂
Shine your light BRIGHT, baby.
You've been hiding it for waaayyyyyy too long.
Love,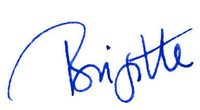 Want more articles like this automatically delivered to your inbox?
AND receive additional tips, inspiration & occasional gifts that I don't share anywhere else?
Sign up for weekly(ish) updates below!
Enter your email to get FREE weekly (ish) updates on doing business & life YOUR way: