Recently Marianne Hermsen interviewed me for her Leap of Faith podcast.
We talked about a lot of good stuff, including:
🌀 how you can practice to trust your intuition (a free mini training), a must if you believe you are not gifted with strong intuitive skills;
🌀 why being bored can contribute to your spiritual awakening;
🌀 why we all have time to connect inwards, and it is easier than you think;
🌀 what I mean by Divine Selfishness (and it's not what you think).
And so much more.
I bet there's at LEAST one golden nugget in here for you.
But probably more 🙂
So take a moment to check it out.
It will inspire you to listen to your intuition, honor your desires & dreams, and go for what you truly want.
You can listen to it on Itunes here.
Enjoy!
Love,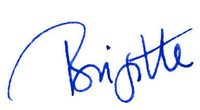 Want more articles & inspiration  like this automatically delivered to your inbox?
AND receive additional tips, inspiration & occasional gifts that I don't share anywhere else?
Sign up for weekly(ish) updates below!
Enter your email to get FREE weekly (ish) updates on doing business & life YOUR way: