Over the past 8 or so years, I've had the same realization a couple of times:
That I'm a writer, first and foremost.
That I want to build my business around my books – and let the programs and other content flow naturally from my books, instead of the books being a side note in my business.
And every time I realized this, there was this big AHA.
Of course that's how it is and what makes sense for me!
But somehow…..
This realization has not turned into reality yet.
Which, by the way, is totally fine.
Part of the reasons why this isn't realized it, are logical reasons. 
Another part of those reasons are justifications and fear.
I own it all and it's all good.
I'm writing every day, whether it's a blog, a post on Social Media, or something that's for my eyes only.
I truly AM a writer – it's just that the publishing of the rest of my books has taken me a bit longer than I thought it would.
(And that's all about to change…I'm entering the finalizing stages of Unmute Your Life – break free from fear & go for what you REALLY want. Other books will follow after that for sure. They're chomping at the bit already :-))
I realized last Saturday that it's not just writing that wants to be my priority now – it's ALSO actually publishing my writing in the form of books.
Yes, books, plural.
I've always felt that I'd be a prolific writer one day, with hundreds of books on her name.
(Ha! Not sure there will ever be that many, but it's the essence of the idea that counts.)
But I forgot about that because my mind could never really grasp it. 
Firstly because right now, I'm only inspired to finish the book I'm finalizing now. (Before it goes to the editor, so I still have some lengths to go. But still: progress!)
Secondly, because I wondered if I could really ever do that. Do I have the headspace to work on more than one book at a time?
And thirdly, because a little voice in the back of my mind wondered how I'd make enough money when most of my attention was focused on my books? 
Normally, these voices would slowly take over, and make me put my book on the back burner to focus on my business more.
But this time, I didn't allow that to happen.
'Fuck that," I thought, "sorting all that practical stuff is not my job. At all!
My job is to prioritize my writing.
Which still leaves plenty of time to create other content, coach a handful of 1-1 clients, and deliver cool programs. These aren't just the things I prioritize or what I do first each day.
All I have to do is do what I'm called to do and follow inspiration in each moment even more than I've EVER done before.
And ALLLLLLL the rest? Is up to the universe!"
So I made a deal with the universe:
OK. I'm truly listening now. I'm ready on all levels to focus on publishing my book, and the ones after that next.
And I expect you, universe, to take of everything else, and bring me ALLLLLL the support I want and need. And then some!
I expect you to sort the following for me:
#1: Bring me the money I need to live comfortably, always have all the money I want and need and more than that, so I never have to spend even a second thinking about money.
#2: Bring me the downloads and inspiration I need to do my work in this world, whether it's writing my books or anything else.
#3: Bring me clients, readers, and help spread the word about what I do. Round them up for me, baby!
#4: Bring me all the emotional, physical, practical, technical and spiritual support I need, in whatever way is easiest for me to receive.
#5: Show me VERY clearly which actions I need to take when, and how, in every moment.  And I'll take them. 
Just to be super crystal clear: this is NOT about me being too lazy or too scared to do the work. 
Ab-so-lu-te-ly not!!
The work that's mine to do is sometimes tedious, or hard, or scary, or something I'd rather not do.
And then I do it anyway. 
This is about completely trusting how I know life works:
All I have to do is show up and do what wants to be done through me and by me in each moment.
Whether it's taking a nap, make a scary phone call, or do something tedious and boring like reading through your own writing for the umpteenth time to iron out all the kinks.
And to not worry or even think about anything else: that will ALL work out somehow.
My only job is to do my only job: to do whatever calls me in each moment.
Everything else is not my job and I'm better of releasing.
What would you do and focus on if you fully and completely trusted that allllll your wants and needs were always taken care of?
Do that.
Make it your top priority.
And hand over everything else.
Surrender it all. 
Do what calls you in each moment.
And don't worry about anything else.
Let life and your soul take care of you.
Let everything unfold, knowing that nothing can go wrong and you can't miss your boat.
And enjoy the ride as much as you can 🙂
Love,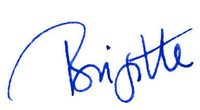 Want more articles like this automatically delivered to your inbox?
AND receive additional tips, inspiration & occasional gifts that I don't share anywhere else?
Sign up for weekly(ish) updates below!
Enter your email to get FREE weekly (ish) updates on doing business & life YOUR way: