Whatever your dreams for this year are, I wish they all come true for you with ease and joy!
I have a couple of desires that I look forward to realize this year – and I trust they will unfold for me beautifully. 
I never set goals nor make plans, so I didn't do any of that.
But I DID set an overall intention.
And I want to share it with you, because no matter what you dream of, this intention will support you in manifesting it in 2020.
This is my intention:
To let this year be the best year I've ever had, in every area of my life.
And yes, this phrasing is deliberate:
I let this year be the best it can be.
I allow this year to unfold in my highest good.
I allow my highest potential to come fully alive.
And I follow the inspiration that will bring this to me with ease, grace and joy.
No 'making shit happen'.
No going after what I want with super focus fueled by force and willpower.
No plans.
I let my soul's plan unfold for me instead.
I know her dreams for me are better and more beautiful than anything my limited mind can think of.
May 2020 be the best and most beautiful year you've ever experienced.
Be true to whatever you want and whatever feels right.
And allow your destiny and dreams to unfold for you.
Happy 2020!
Love,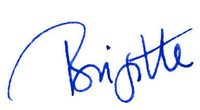 P.S.: Ready to realize your TRUE dreams for your business & life this year?
You can!
But when you want to create more on the outside, you need to dive deeper on the inside first.
You need to choose the things you TRULY want instead of settling for what you think you can get.
And you need to clear the inner obstacles that ALWAYS show up when you go after your true dreams next.
Need help with that?
My 1-1 coaching might be just what you need!
I'm a master at helping you get clear on what you truly desire and clear all obstacles in your way.
At helping you dive deeper so you can soar higher.
And at supporting you to build your entire business & life around your true self, so you can shine in your own way, on your own terms.
Check it out here & apply for a spot if your soul nudges you to do that. 
Want more articles like this automatically delivered to your inbox?
AND receive additional tips, inspiration & occasional gifts that I don't share anywhere else?
Sign up for weekly(ish) updates below!
Enter your email to get FREE weekly (ish) updates on doing business & life YOUR way: