I've long wondered why I felt so different from everyone around me.
My perspective on life, on what truly mattered, on how I wanted to live, and on so many other things was so different from other people's perspective.
I never truly understood others – and they never truly understood me.
It made me feel like an alien.
As if at birth, I accidentally took a detour, and instead of going left at the Great Green Blob I turned right and dammit, now I was stuck on fucking earth!
I felt like that until I was at least thirty.
That's when I decided that enough was enough: I was going to find my soul's purpose and LIVE IT!
Which I did.
Now, my life is filled with likeminded people.
But I still feel like an alien sometimes.
If you resonate with my message – which you probably do, since you're on my website reading this article – I bet you've felt like an outsider or an alien for most of your life, too.
And maybe you wondered what was wrong with you, Why you were so different from everyone around you.
The reason is simple:
You're different because you're born to bring something different to this planet.
A different message or healing modality.
A different way to be or do business.
A different way to grow crops or heal cancer or create energy or….
Whatever it is you're here to bring and contribute:
Who you truly are is custom made for it.
So if you've always felt different?
It's because you ARE different  with VERY good reason!!!
There is nothing wrong with you and there never was.
On the contrary.
You're a Sacred Rebel.
You're here to bring something that wasn't here before.
To carve a path that wasn't here before.
Accept what makes you different.
Value it, honor it, celebrate it, OWN it.
Being different is a gift.
Unpack and own it wholeheartedly.
Love,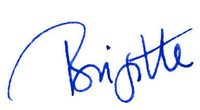 P.S.; Being different ALSO comes with doing business in different ways.
Which is definitely NOT the way that's considered normal and how it is still taught today by most business coaches.
But when you're different?
That way won't work for you.
Thankfully there is a better way that DOES fit you perfectly.
And you learn all about it in my online workshop 'Prepare for an amazing 2020 – WITHOUT creating a business plan, setting goals, or 'doing the numbers'!
It's happening next Frida, December 20th.
Replay available if you can't be there live.
A super bonus call on how EXACTLY I created, launched and marketed this workshop completely from intuition & soul – and how YOU can market, create and launch that way, too —> you receive this when you sign up BEFORE SATURDAY, December 14th.
And much more!
This workshop is for you when you're DONE trying to grow your business in ways that just don't feel right for you, and replace them with a way that's completely natural for YOU.
You can read all about & sign up for it here.
Want more articles like this automatically delivered to your inbox?
AND receive additional tips, inspiration & occasional gifts that I don't share anywhere else?
Sign up for weekly(ish) updates below!
Enter your email to get FREE weekly (ish) updates on doing business & life YOUR way: