What happened with the desires or goals you had for this year?
Did you manifest them yet? If not, will you manifest them before 2020 starts?
I certainly did NOT manifest everything I hoped for this year:
I did not publish my book yet.
I did not reach as many people as I wanted. (As far as I know….numbers only tell part of the story!!)
And there are other things I wanted that havent't happened – YET.
BUT –
I feel perfectly good about it all.
Because I don't dwell on what (seemingly) didn't work.
If there's something I can learn from it, I learn from it. And then I'm fine with it, and even grateful for it.
Because I accept what I can't change anymore, and change what I can change.
Because the end-of-year-thing is arbitrary. Why would it matter if you've achieved something at the end of the year or not? There's always a next moment.
Because I believe that everything happens for me, in my highest good, in perfect right timing – even when I'd have liked to see a different result.
Because I focus on the things I DID accomplish and achieved – which is so much more than what I didn't receive yet!
Because my happiness does NOT depend on my results.
And because I follow the flow of my intuition and soul, which is the best and only way for me to live and do business. And my soul?
Sometimes has a different schedule than my little mind came up with 🙂
Whatever you don't have yet you don't need yet – or you'd have it already.
Whatever is truly yours will come to you when the time is just right – and your soul knows when that is.
And above all, please remember this:
Your results have NOTHING to do with your value as a person.
That value, your worthiness, are a given. You are worthy simply because you're alive.
You do NOT have to earn or justify your existence!!!
So enjoy your successes.
Let go of your 'failures'.
And focus on what's already right and beautiful in your life in each moment.
Love,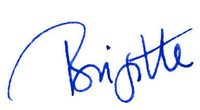 P.S.: On a different note:
Did you check out my online workshop 'Prepare for an amazing 2020 – WITHOUT making a business plan, setting goals, or 'doing the numbers'! yet?
This is for you if you:
* don't like making business plans;
* feel guilty for not making a plan;
* or for making one and not sticking to it;
* or you only make a plan because you think you should.(How else can you grow your business? And how do you know what to do without clear goals and a crisp, shiny plan?)
In this workshop, I show EXACTLY how I grow my business without making plans, setting goals or calculating how many sales I need to make.
But SO much more importantly:
You learn you how YOU can do this, too – in YOUR perfect own way!
So if you're ready to stop the struggle with business-and marketing plans?
To liberate yourself from that entrepreneurial cage and finally do business in ways that feel are completely perfect and true for YOU?
Check it out and sign up here.
Want more articles like this automatically delivered to your inbox?
AND receive additional tips, inspiration & occasional gifts that I don't share anywhere else?
Sign up for weekly(ish) updates below!
Enter your email to get FREE weekly (ish) updates on doing business & life YOUR way: