I read some messages that might freak you out right now.
Or at least trigger a slight feeling that maybe you need to DO more, hurry up, get some last minute shit done!
Messages that say that the year is almost over, and what will you still do and accomplish in the time that is left!
And it's not just the end of a year, but also of a decade!
So whaddaya gonna do to finish it strong!
Jeez people.
Lighten up. What's the big deal?
Time is a made up construct that helps us live this human experience in a logical sequence of events.
But there's only ever NOW.
And you only ever have to do what each NOW asks of you.
Regardless of what year, month, day, or time of day it is.
So relax.
Breathe.
There's nothing to rush to and nothing to prove.
There's nothing more to do than what your soul tells you to do in each moment.
That's it.
That's ALL.
Yeah, but, my goals! I gotta reach them!
Yeah but…no.
Goals are only TOOLS to help you feel HAPPY.
And if they don't make you happy but stress you out?
Forget about them!
Just be happy NOW.
There is REALLY NO NEED to drive yourself crazy about any of this.
So take a deep, deep breathe.
And another one.
Feel how in this moment, everything is OK.
It really is.
Love,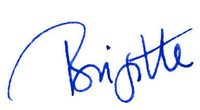 P.S.; Want to learn how to do business in YOUR own way, fueled by soul, in your own pace and flow, without doing ANYTHING that doesn't feel right & true for YOU?
Come join my online workshop 'Prepare for an amazing 2020 – WITHOUT creating a business plan, setting goals, or 'doing the numbers'!
It's happening next week.
Replay available if you can't be there live.
A super bonus call on how EXACTLY I created, launched and marketed this workshop completely from intuition & soul – and how YOU can market, create and launch that way, too —> you receive this when you sign up THIS week.
And much more!
You can read all about & sign up for it here.
Want more articles like this automatically delivered to your inbox?
AND receive additional tips, inspiration & occasional gifts that I don't share anywhere else?
Sign up for weekly(ish) updates below!
Enter your email to get FREE weekly (ish) updates on doing business & life YOUR way: