For a long time, I thought I had to learn to focus more.
Be less hoppety-hop from one thing to another.
(And to clear my desk more and have less chaotic notes and stuff around me as well.) I saw other people start a task and work straight through until it was finished.
I saw business coaches teaching people to batch certain tasks, like doing all your admin each Friday morning. And spend each Friday afternoon doing all your (copy) writing tasks.
I saw writers sit down at regular hours to write, or write for a specific amount each day.
And when I looked at how I worked?
I saw someone who wrote in her journal one minute; had an idea for a blog and write and post it immediately ; taking a nap the next minute; stare out the window next; answer emails for 3 minutes before she suddenly decided to take a walk now. (
And I most certainly do NOT have specific days for specific tasks. I batch NOTHING. I act on inspiration always and only.)
So I thought I lacked focus.  
I thought I needed more 'discipline' and less chaos.

I never managed to change that. (Didn't try very hard either…)
The reason for that is simple:
THAT'S SIMPLY NOT WHO I AM.
I can be super focused IF and WHEN I need to be.
When I'm coaching someone? I'm more present and more tuned in than most people I know.
When I'm writing a blog?
I sit down and write it.
When I get an idea for a podcast? I sit my ass down, turn on my phone, and record it instantly in one go.
So do I need more 'focus'?
Nope.
Do I need to move through my days in a way that seems less chaotic, less oh-let's-do-this-now! ?
NO.
Because this?
Is what works for me.
Is who I am: super focused one moment, and just staring around or otherwise lost in my own inner world the next.
I never needed to change the way I work or how I move through my days.
I only needed to fully acknowledge, embrace and accept how things work for ME.
Maybe you're a natural structured disciplined batcher 🙂🙂 
If so: great!
If not? Great!
Acknowledge who you are and what works for you.
Embrace it.
See the power in it.
And never ever EVER try and fit yourself in a mold not meant for you.
Do YOU, baby!
Love,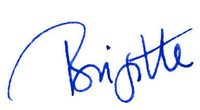 P.S.: Want to learn all the ins and outs of growing your business in YOUR own way, WITHOUT making a business or marketing plan?
Join my upcoming, brand new workshop:
It's one thing to stop making plans. But…then what?
How can you grow your business without a plan?
What does that look like on a daily basis?
What are the practical ins and outs of it?
In this workshop, you'll learn exactly how I'm doing this since 2016.
But, waaayyyyy more importantly:
You'll learn how YOU can do this, too – in your very own way, on your very own terms.
You can read all about & sign up for it here.
Don't wait too long – you get a super cool EXTRA bonus when you sign up BEFORE Saturday, December 14:
A special behind-the-scenes call of exactly how I created, marketed & launched this workshop completely from soul & intuition.
And more importantly: how YOU can do that in YOUR own way, too!
You can read all about & sign up for this workshop here.
Want more articles like this automatically delivered to your inbox?
AND receive additional tips, inspiration & occasional gifts that I don't share anywhere else?
Sign up for weekly(ish) updates below!
Enter your email to get FREE weekly (ish) updates on doing business & life YOUR way: