Yesterday I found notes from a coaching session in December 2015 with my then business coach.
We discussed my business plan I made for 2016. To be more precise: the fact that every time I looked at my plan, my energy drained.
So we went over my plan in detail to see what drained my energy:
The content, delivery or pricing of my programs? The timing of my launches?
The goals I set?
We looked at everything until we found I didn't feel good about launching in general.
So we did some mindset work on that and ended our session.
But we DIDN'T look at the MOST important thing – which 99,99% of all business coaches do NOT look at:
If maybe the thing that drained me…….was having a plan to begin with!
Most business coaches don't EVER look at that, because they take making a plan as a given.
Because you need some kind of plan if you want to grow your business.
How could you manage that without one?!
So if your plan doesn't feel right? You keep tweaking it until it does.
Thankfully, this was the LAST time I took myself through this pointless process of making a plan.
Because 4 months later it finally dawned on me it wasn't the CONTENT of the plan that drained me: it was the very plan itself.
That just doesn't work for me. Never has!
So in April 2016, I finally ditched making plans.
Since then, I'm doing business AND growing my business WITHOUT a plan.
That's what feels good, natural and right for me.
That's what works for me.
If you're struggling with any aspect of a plan (making it / feeling good about it / sticking to it / getting the results you want), take a step back and ask yourself:
Does it light me up to make a plan?
Does it suit me for 100%?
Or do I only make one because my coach says I should?
Because 99,99% of all business coaches teach that you need some kind of plan?
And because I started to believe I need to make one if I take myself and my business serious?
If it's the right thing for you: carry on.
No need to change what works.
But if it doesn't?
Stop trying to make a plan work for you.
Stop trying to make a plan that feels good enough.
Stop feeling guilty about:
Not making a plan at all / not doing it right / not sticking to it / not being able to create a plan that feels good / making changes to your plan / making changes to yourself and what comes natural to you.
And just stop making plans.
No matter what you do and how hard you try: you will NEVER end up with a plan that both feels AND works amazingly well for you.
Not because there's something wrong with you or you're somehow incapable of making (or sticking to) a plan.
But because plans just. Don't. Work. For. You.
Business plans may work for millions of people.
They can all believe it's a necessity for business growth.
And they can all believe that you need one, too.
But YOU know better.
It's not your thing.
Just like it wasn't mine.
Set yourself free and give yourself permission to ditch making plans.
And live happily ever after without one 🙂
Love,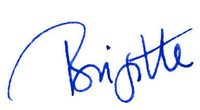 P.S.: Want to learn all the ins and outs of growing your business without making a business or marketing plan?
Join my upcoming, brand new workshop:
It's one thing to stop making plans. But…then what?
How can you grow your business without a plan?
What does that look like on a daily basis?
What are the practical ins and outs of it?
In this workshop, you'll learn exactly how I'm doing this since 2016.
But, waaayyyyy more importantly:
You'll learn how YOU can do this, too – in your very own way, on your very own terms.
You can read all about & sign up for it here.
Don't wait too long – you get a super cool EXTRA bonus when you sign up BEFORE Saturday, December 14:
A special behind-the-scenes call of exactly how I created, marketed & launched this workshop completely from soul & intuition.
And more importantly: how YOU can do that in YOUR own way, too!
You can read all about & sign up for this workshop here.
Want more articles like this automatically delivered to your inbox?
AND receive additional tips, inspiration & occasional gifts that I don't share anywhere else?
Sign up for weekly(ish) updates below!
Enter your email to get FREE weekly (ish) updates on doing business & life YOUR way: