One reason you ignore your intuition is that your doubts mess it up after you got an inspired idea.
You suddenly think this idea is too weird / scary / makes little sense / can't possibly bring you results / or asks you to do something that makes you feel uncomfortable.
And you talk yourself out of it.
You know what I mean.
I bet you talked yourself out of several ideas just this week alone.
Maybe you ignored your impulse to follow up with person X, because you feared you already emailed too often.
Dismissed the idea for a new program or workshop because you dread launching and marketing it.
Ignored the voice that told you not to do something, because you doubted your intuition knew better than your coach / partner / business buddy.
Dismissed the idea for a fun project because you have no clue how it fits in your business or can ever make you money.
Your intuition is constantly guiding you towards your soul's desires.  
Towards your highest good.
It constantly shows you what's best for you, what serves you most, what's true for you, and what's best to ignore.
It brings you the answers and insights you've been asking for all along….for everything that goes on in your business and life.
And you ignore it because you're afraid of what it asks you to do, or what you think might happen when you follow through.  
(Or you doubt your intuition because it suggests something that sounds too easy, too simple, too good to be true.)
Your mind is always busy trying to control every little action and outcome.
It wants guarantees.
It wants to know what happens next, and how, and when, and why. 
It's constantly looking for what could go wrong and how to play it safe.
And you miss out on the gold, the ease, and the joy your intuitive insights bring.
But what if…..
You didn't care about the outcome? 
You followed your intuition without questioning it? 
You didn't worry about the consequences or what happens next?
You let go of your need to control what happens all the bloody time?
What if you said 'screw it, let's do it!' instead?
Aahhhh.
What if indeed…?
I know that my intuition has never led me astray.
When I follow it, it ALWAYS works out in my favor.
And the weirdest or scariest insights I followed?
Have always brought me the most.
I'm certain the same is true for you.
So why don't you make it a habit to follow your intuition always?
Why not tap into it consciously, every day, every step of the way?
Why not allow yourself more ease, more joy, and more inner peace in your business and life?
If you didn't worry about the outcome and LISTENED to what your intuition is telling you:
What would you do? 
What would you let go of?
What would you start?
What would you change in your business, your lifestyle, your personal life?
If you said 'screw it, let's do it' – what would you do then?
Go do that, Brigitte.
Give your intuition a chance to help make things easier (and more joyful and fun!) for you.
And give yourself the chance to see the magic it brings.
Screw it and go do it.
Love,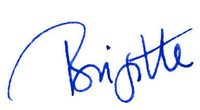 P.S.: Want to:
Learn exactly how to consciously use your intuition to grow your business;
Learn exactly how to receive and send energy (and what else you can use this for);
Receive a healing activation & opening to clear your intuitive & energy channels;
Learn practical ways to use intuition and energy in your business daily AND for specific things like creating programs or your marketing;
Practice what you learn for 4 weeks with my support (and yes, I'm playing along with you!)
Come join me in Business Magic – how to use your intuition & energy to grow your business.
We start Monday.
Your introduction module + fun prework are already up.
The doors close Wednesday.
Your investment is only 197 Euros (approximately 221 USD depending on the current exchange rate) (payment plan available).
And you can use everything you learn forever afterwards, both in your business and personal life, so you can manifest and live with more ease & flow!
You can read all about & sign up for it here.
©️ Brigitte van Tuijl
Want more articles like this automatically delivered to your inbox?
Sign up for weekly(ish) updates below!
Enter your email to get FREE weekly (ish) updates on doing business & life YOUR way: