Here's what I often see in women who are driven by their mission, helping others and contributing to change:
They feel guilty about receiving (more) money.
They feel guilty to receive more than they need. 
And they most definitely feel guilty to want more than they need.
After all: so many people around the world have it so much worse already. 
So many people have to suffer and struggle only to barely survive.
How can it be OK for you to receive more money than you truly need?
And how can it be OK for you to receive more money WHILE ENJOYING THE CRAP OUT OF YOUR WORK??!!
This guilt serves no one.
It doesn't serve YOU, because it keeps you struggling with money, wanting more and denying yourself your desires.
It triggers shame upon the guilt. It makes you feel unsatisfied and unfulfilled because you KNOW you want more. 
And are capable of more… 
But it's not being expressed and lived because you suffocate yourself to stay small.
It also DOES NOT SERVE OTHERS.
Because you play small and hide out, you can't serve and reach more people who can benefit from your message and work.
Because you deny yourself to receive more money, you have LESS money to invest not only in yourself but in others as well! 
You have less money to donate to causes you believe in.
You have less money to support others in need.
You have less money to buy durable and sustainable clothes, food, and other goods.
Money can be a powerful instrument to change the world, if you choose it to be.
And with more money? 
You can contribute to more good. 
Last but not least:
You CANNOT serve at your highest level when you deny yourself things that you need or desire.
You CANNOT serve at your highest level when you dim your light and shrink back from your potential.
And you CAN NEVER feel completely fulfilled and fully alive when you shrink and hold back. 
So release the guilt.
It's OK to want more.
It's OK to receive more.
No one is better off when you deny yourself more.
The money you deny yourself does NOT automatically end up in the pockets of people in need. Read this last sentence twice.
Release the guilt.
Deal with your limiting money stories so you can stop limiting yourself.
Imagine how you can contribute to more good in the world with more money.
Imagine how this serves you AND contributes to the wellbeing of others and the planet.
And YES, it is ALSO perfectly OK to want more money for YOU!
Nothing wrong with that.
At all.
So you can let go of that guilt, too.
To allowing yourself to want and receive more,
for whatever reason you want that.
Love,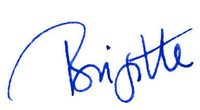 P.S.: Ready to shift out of scarcity, guilt, lack, worries, stress, and any and all limitations you experience around money?
Come join our brand new program Heal Your Money Stress!
In it, Maartje Koper and I take you on a 3-month healing journey out of scarcity & stress and into abundance & flow.
In other words: you're able to make and receive more money as a result – and feel GOOD & CALM about money, too!
We start Tuesday.
Early bird is on until Monday.
We have an INCREDIBLY good deal for you with AMAZING bonuses worth over 1500 Euros that help you rewrite your money script; make more money right now; teach you all the ins and outs of advanced manifesting skills…..
Yet your investment for this 3-month transformational journey including coaching, healings and clearings INCLUDING these bonuses is only 397 Euros until Monday….
On Monday, price goes up to 497 – which is STILL a steal of a deal for the value you get and the transformation you go through.
Payment plan available.
Use this coupon code to receive your 100 Euro early bird discount: HEAL
If you're ready to shift into abundance and receive more so you can give more, too?
©️ Brigitte van Tuijl
Want more articles like this automatically delivered to your inbox?
AND receive additional tips, inspiration & occasional gifts that I don't share anywhere else?
Sign up for weekly(ish) updates below!
Enter your email to get FREE weekly (ish) updates on doing business & life YOUR way: