One of the questions most of my 1-1 clients ask me sooner or later, is this:
How can I open myself up to receive more?
Something I've been learning and practicing myself as well. So I have lots of tools & mindset tricks to help you with that.
But where receiving more begins?
Is actually very simple:
By ASKING (for) more.
And if you're like most women?
You give too much.
You receive too little.
And you're not asking for nearly enough.
That's why I created a master class on asking (for) more for the women in my Divinely Selfish Community this week.
In it, you learn why you're not asking enough – and how you can start changing that in all areas of your business & life.
But yesterday, I thought:
A master class is not enough.
Because we all know how it goes when you listen to a master class, right?
You're inspired for a day or maybe a week.
You take an action or two – but soon you forget all about it.
Asking (for) more is something you can learn, stretch and grow in – IF you practice it.
That's why I'm adding something special to help you practice with it:
I decided to dedicate the entire month of October to this topic:
October 2018 Special – Ask (For) More
–
one month to stretch your asking muscle to practice asking (for) more, so you can receive AND give more!
During this entire month, you receive:
* one daily email with little nudges, reminders, action steps and/or extra inspiration
and
* 2 extra Q&A's on this specific topic via Facebook live (on top of the regular monthly Q&A call).
All this PLUS the master class 'Ask (For) More, PLUS all other content AND a bonus program is immediately yours when you join the Divinely Selfish Community
You can read all about & sign up for this amazing community here.
Ready to receive more?
Come play with us this month!
To asking more,
so you can receive AND give more,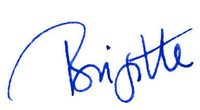 P.S.: Master classes on both giving and opening up to receive even more are up next after this month of asking.
You get the whole package when you join me now – AND you're in for a whole year for only 197 Euros! (Appr. 242 US dollars for an entire year. VAT not included for Dutch clients.)
Besides all valuable content there's another reason why this is an amazing deal:
You have access to my coaching & support for a TEENY TINY MINISCULE fraction of what my 1-1 clients pay me.
But the VERY best reason to join is, of course, that you want to build a business & life you are deeply in love with – instead of constantly getting distracted from what you TRULY want by the demands of others, by what you think it takes to grow your business, and by the endless chatter of your own mind.
Read all about the Divinely Selfish Community here, and come join us if all this sounds like music to your ears 😉
©️ Brigitte van Tuijl
*************
Want more articles like this automatically delivered to your inbox?
Sign up for weekly(ish) updates below!
Enter your email to get FREE weekly (ish) updates on doing business & life YOUR way: