As is true for all creative projects (including business and life itself), there's your own timing…
and then there's divine timing. Cosmic timing. The timing of whatever you're creating.
And whether you like it or not, you can't force, push or rush it to fit your own schedule or need for control.
Well, you COULD, of course – but that's always a bad idea.
The journey then becomes MUCH harder, a LOT LESS fun, and the results?
Mwah. They're not good either.
One of the things that didn't fall into place yet was the title of the book.
Sure, I had a working title. But that was not THE title.
I brainstormed dozens and dozens of titles and subtitles, but nothing felt quite right.
Until Wednesday…
a title came through, and I KNEW it was THE title.
The subtitle…wasn't quite there yet.
That fell into place yesterday.
I shared it with the women in my Divinely Selfish Community the moment I was certain of it.
And today, I'm sharing it with you!
Without further ado, here is the title of book 0 in the Art of Divine Selfishness-series:
Unmute Your Life
–
break free from fear & go for what you REALLY want.
Now, the designer can create the cover.
And I can finish the rest of the book.
Next step: send the manuscript to the editor.
And after that…publish it!
I'll keep you posted!
To honoring yourself, your soul, and the flow of life itself –
 let it take you where it wants to,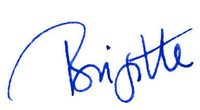 P.S. If you'd like to receive:
+ regular updates about the book AND on the good & the ugly of the creative process;
+ behind-the-scenes info I don't share anywhere else;
+ a copy of the ebook BEFORE anyone else can get their hands on it;
+ (and additional programs, bonuses, Q&A calls and master classes!) –
Come join me in the Divinely Selfish Community!
If you want to unmute your business & life WITHOUT sacrificing or changing who you are, this is the perfect place for you!
In it, you get the inspiration, information & support you need to put yourself first – so you can grow your business & serve others without selling yourself short.
Make money AND a difference as a result of being 100% true to YOU!
You can read all about & sign up for it here. 
And for a short time only, you ALSO get the special summer bonus: the 2-hour workshop 'Master Your Energy.'
I'd love to 'see' & support you there!
*************
Want more articles like this automatically delivered to your inbox?
Sign up for weekly(ish) updates below!
Enter your email to get FREE weekly (ish) updates on doing business & life YOUR way: