Last Friday, I spoke at my client Maartje Koper's event 'Geld is Liefde'. (Money is Love)
Maartje and I have worked together since December 2015, and this was the first time we met in person. (See picture of us below, taken at her event.)
In 2016, she increased her income tenfold.
Now that's powerful manifesting!
At her event, she shared her secrets that contributed to this amazing result, and she invited yours truly and some other speakers to share their money secrets as well.
Because yes, there are some specific things Maartje believes AND does that contributed to her growth.
AND yes, YOU are capable and worthy of creating amazing results too!
You may not increase your income tenfold like Maartje did.
Everyone has different dreams, desires and a different destiny.
For some, it's in their highest good to grow FAST, to grow NOW, and to keep on growing.
Others walk a different path with different outcomes and a different timing.
ALL paths and soul purposes are equally valuable.
And EVERYONE has access to the same resources to manifest their own highest calling:
EVERYONE has 24 hours a day, 7 days a week, available.
NO one has more time than someone else.
The only difference is, how you CHOOSE to spend it & what you spend it on.
EVERYONE has access to the infinite wisdom, love & power of the universe.
No one is excluded. No one is more or less worthy than others to access, receive & play with cosmic energy – or whatever you prefer calling it.
The only difference is, if you choose to surrender & lean into your highest calling – or if you choose to resist it, to resist life itself, and try to control and do everything on your own.
EVERYONE has their own access point to the universe / source / goddess: your own intuition.
Everyone is born with it. Everyone has access to it. You can train and practice to make your intuition stronger.
The only difference is, if you listen to it or not. If you act upon it or not. Even if it's scary, makes no sense, or invites you to take a leap you don't feel ready for.
EVERYONE can learn to quiet their mind & change their mindset and beliefs.
Facing your fears is scary for EVERYONE. Being confronted with your deepest doubts, hurt, and pain is uncomfortable for EVERYONE.
NO ONE grows up without hurt, without pain, without subconsciously creating limiting stories & beliefs, or without getting messages of not being good enough, worthy enough, capable enough, or lovable enough.
The only difference is, if you're willing to face those fears, doubts and pain. If you're willing to heal it, change it, BE with it, and move through it.
Or not.
The choice is ALWAYS yours. And when you DECIDE to do what it takes to heal, grow and liberate yourself from whatever inner obstacle is in your way of honoring your highest calling and allowing it to unfold with ease, whatever help or healing you need WILL COME YOUR WAY.
(Like my super affordable business healing program RISE, for example.)
And EVERYONE can learn to take a risk, take a leap, and make your dreams more important than your fears.
Everyone. Including you. And when you do, and you LEAP…the universe bends over backwards to meet you MUCH MORE than halfway.
Think back at a time you took a huge leap, and how everything magically fell into place after that, and you KNOW this is true for you, too.
If you wonder how YOU can create more amazing results AND feel happier & more alive while doing it, do this:
Look at those things I listed above, and ask yourself:
What am I not doing yet?
What am I not willing to do?
What am I resisting?
And where can I lean in even more?
I know what my answer is.
I can lean into life more. Surrender more. Control less. And stop resisting life & withdrawing from it.
What's your answer?
Start there.
And watch what happens.
Get ready for magic, miracles & blessings – and be open to receive them with grace & ease.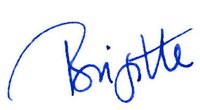 P.S.: Want to manifest with more ease & flow?
You can!
If…. you're open to receive what asked for, to receive the way to get there, and to allow things to unfold for you.
That's why the June 2017 topic in RISE, my online business healing program for women entrepreneurs, is:
Expand Your Capacity To Receive.

This month, you receive healings, quick exercises & journaling questions that help you:
• Expand your capacity to ask;
• Expand your capacity to receive;
• Expand your capacity to give freely from your heart;
• Expand your capacity to open up & surrender to life.
You can read all about RISE & sign up for it here.
You get access to all bonuses, current healings & energy, AND all previous topics within minutes after your purchase is completed.
Make sure to sign up in June 2017 to ALSO receive this healing audio that's ONLY available to people who are members of RISE in June 2017:
The healing audio 'Warm Bath Of Love' – because the more you love yourself, the more you'll be able to allow yourself to receive!
Read all about RISE & sign up for it here now.
*************
P.S.: you can find Maartje's website here. 
Enter your email to get FREE weekly (ish) updates on doing business & life YOUR way: